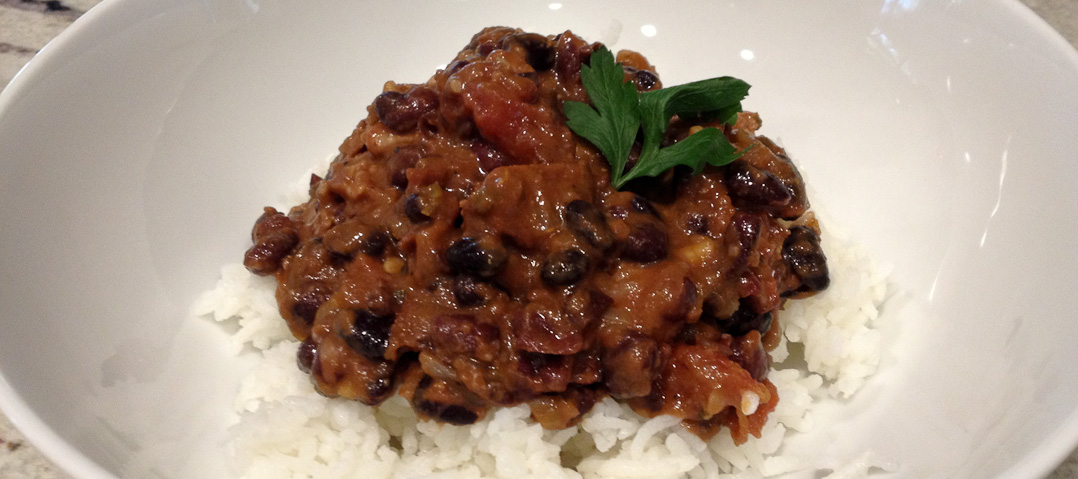 In today's economic climate we are all looking for meals that are nutritious, filling, tasty and that don't put a strain on the wallet. This hearty soup is one such recipe – don't be mistaken in thinking that this soup is a just the type you would serve as an appetiser to a meal because it certainly is not that.
This is a soup that is a meal in itself – one portion of this soup contains all the protein, carbohydrates and vegetables that you would need for a meal and it is also very filling.
Perfect for colder autumn or winter nights, this is a real comfort food that tastes delicious, it is also very good for you – what more could you ask for!
HEARTY BEAN AND BACON SOUP
Serves 4 people
INGREDIENTS
2 teaspoons olive oil
6 rashers thick lean back bacon, diced
1 onion, chopped finely
2 sticks celery, diced
1 carrot, diced
1 courgette (zucchini), diced
2 cloves garlic, crushed
1 x 400g can chopped tomatoes
1 x can cannelloni beans, rinsed and drained
100g French green beans, trimmed and cut into 1" lengths
600ml vegetable stock
75g very small pasta
1 teaspoon mixed herbs
2 bay leaves
1 tablespoon chopped parsley
Salt and freshly ground black pepper
METHOD
1. In a large heavy bottomed sauce pan heat the oil and fry the bacon for around 5 minutes.
2. Add the onions, garlic, carrot, celery, courgette, sage and bay leaves and cook gently for a further five minutes or until the vegetables have softened.
3. Stir in the tomatoes (including juice), mixed herbs and vegetable stock and bring to the boil, reduce the heat and simmer, covered, for a further 10 minutes.
4. Add the drained and rinsed cannelloni beans and cook for further another 10 minutes. Remove the bay leaves.
5. Divide the mixture in half and puree half in a blender.
6. Add the pasta, French beans and puree to the soup in the saucepan and cook until beans are tender and pasta is cooked.
7. Taste and adjust seasoning.
8. Stir in the chopped parsley and serve.
Served with good crusty bread this is a wholesome and delicious complete meal in a bowl.
Source:
1. Bean with Bacon Soup | The Pioneer Woman
2. Sacred Heart Diet Plan Review
3. Homemade Bean and Bacon Soup – Taste and Tell

Image Credit
crasstalk.com